For daily posts, scroll past this post.
UPDATE 2/27/2016:
One last funding push. This one is merely to properly tip the Hilton Nairobi staff and Nairobi drivers. The Hilton Nairobi will get five stars from me. Please donate to
Paypal
rather than GoFundMe.com. Using the latter has been trying at times.
I return home tomorrow, but their will be writing this evening both here and at
Da Tech Guy
. And more photos than there are
at this link
.
Meanwhile, on Kenyan TV...
UPDATE 2/23/2016: Sojourn in Kenya: Acorn Meets the Tree
UPDATE: My trip has been postponed to February 21st and cut down to one week.
UPDATE: I have reinserted the GoFundMe widget.
Goal: $4100; at $1360 on 2/16/2016.
Original Post on 2/8/2016:
So, this morning when I publicized my Go Fund Me campaign on Twitter, I received
this
:
While I never underestimate the desire to troll, I do think it's a good idea to itemize the things I hope you will donate for my Kenya trip. After all, why
shouldn't
you know the purpose of your prospective donations?
Funds
While the trip and the lodging are already paid for by the generous friend, I will have to pay for my meals. My brother has assured me that he can get me from Nairobi to our ancestral village, but I don't want to leave that to chance, especially since their mother--my father's present wife--is very ill and they have many medical bills to pay. For my GoFundMe campaign, I'm not looking to get to the limit; it is just a target; $900 was from the earlier campaign from 2013.
And, of course, there's Wi-Fi—available in my hotel but not free as it is in many American hotels and motels. Many of my readers want me to stay connected every day and I want that as well. And there is also my semi-weekly gig at
Da Tech Guy blog
, from which I'm not taking a break.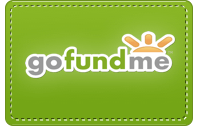 Camera and/or phone
Received !
The need for a reliable image maker for a trip to abroad—especially to Africa—is self-evident. During my sojourn in homelessness, I sold many items, including a digital camera and an iPhone 3, the last of which was a great piece of cell phone.
So now I have only my (free) Coolpad phone which has very little memory and has two cracks in it from being dropped twice—including today.
I had an iPad, but it was stolen in 2014.
Clothing and boots
Received !
Of course, you remember that I lost most of my clothing and shoes
last month
.
Purpose Soap
Received !
Since my late 30s, I have become progressively allergic to most soaps and Purpose is one of the few that doesn't make me break out in an itchy, alligator-textured rash.
Vitamin C Powder
Received !
I've been taking in more vitamin C into my diet and find that it has helped me tremendously in all physical areas--and keeping me more mentally focused.
Of course, even without any of these thing, I will still go on the trip and do the best I can. And, if you are unable to help materially, you can give an even greater contribution:please pray for these things for me and my travel companion.
A joyous visit for me and the family I'm soon to meet
Trip dates: February 14 21-29.
Thank you.